SKILLS ARE MAXIMIZED IN THE BEST POSSIBLE ENVIRONMENT:
WEST COAST
Willow Springs Raceway at Rosamond, CA
The historic track at Willow Springs is the oldest permanent road course in the United States. Construction began in 1952, with the inaugural race held on November 23, 1953.
There are seven tracks at Willow Springs. The largest and most well-known track is Big Willow 2.5 miles and a  a 1/4-mile paved training track called The Playpen, where AS3 Driver Training holds its courses.
The State of California declared Willow Springs International Raceway as a California Point of Historical Interest in 1996.
EAST COAST
zMax Dragway at the Charlotte Motor Speedway.
Thanks to our joint venture with The Charlotte Motor Speedway, we're able to provide you with unrivaled training grounds, right at the heart of Charlotte.
Built in 1959 as the first track for O. Bruton Smith, Charlotte Motor Speedway's 2,000-acre property is located in the home of NASCAR and has everything "racing" located within a short distance in every direction.
Featuring state-of-the-art racing and training infrastructure, The Charlotte Motor Speedway is one of the best tracks in the country.
WASHINGTON
The Evergreen Raceway at Monroe, WA
Located within the confines of the Evergreen State Fairgrounds in Monroe, Washington, the layout of the track is unique in that it incorporates an oversized 5/8-mile paved outer oval, a 3/8-mile paved inner oval, a 1/5-mile paved inner oval, a 1/8-mile dragstrip, and the #2 ranked figure-eight track in the United States.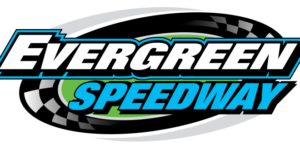 Evergreen Speedway is the premiere "Short Track" on the West Coast, in addition to being named the #2 Figure 8 track in America. Being one of 11 NASCAR tracks in the USA to host the Whelen All American and K&N Pro Series West makes Evergreen Speedway one of America's premiere short circle tracks.
GET IN TOUCH WITH AS3… ASAP!
The sooner you do, the sooner your drivers will have the skills they need to effectively navigate any hostile action on the road.
Ask specifically how we can tailor a driver-training program to meet your needs and goals.